The Next Chapter in the Starstruck Saga!

Thanks to everyone who pledged to our Kickstarter, we're hard at work on the next book!
So, Pre-Order Harry Palmer Starstruck now!

*****
What does a guy do when his pleasure droid goes missing?
And not just any pleasure droid, but an extremely rare droid who happens to be a dead ringer for his long-lost love!

Follow tough-guy bartender, Harry Palmer—ex-rebel, ex-mercenary "proldier"—as he combs Rec 97, a perilous, planet-sized, vacation station in search of love. Does he seek a living woman, now a fading memory from his past, or this woman's simulacrum, the last in a line of alluring Erotica Ann Droids?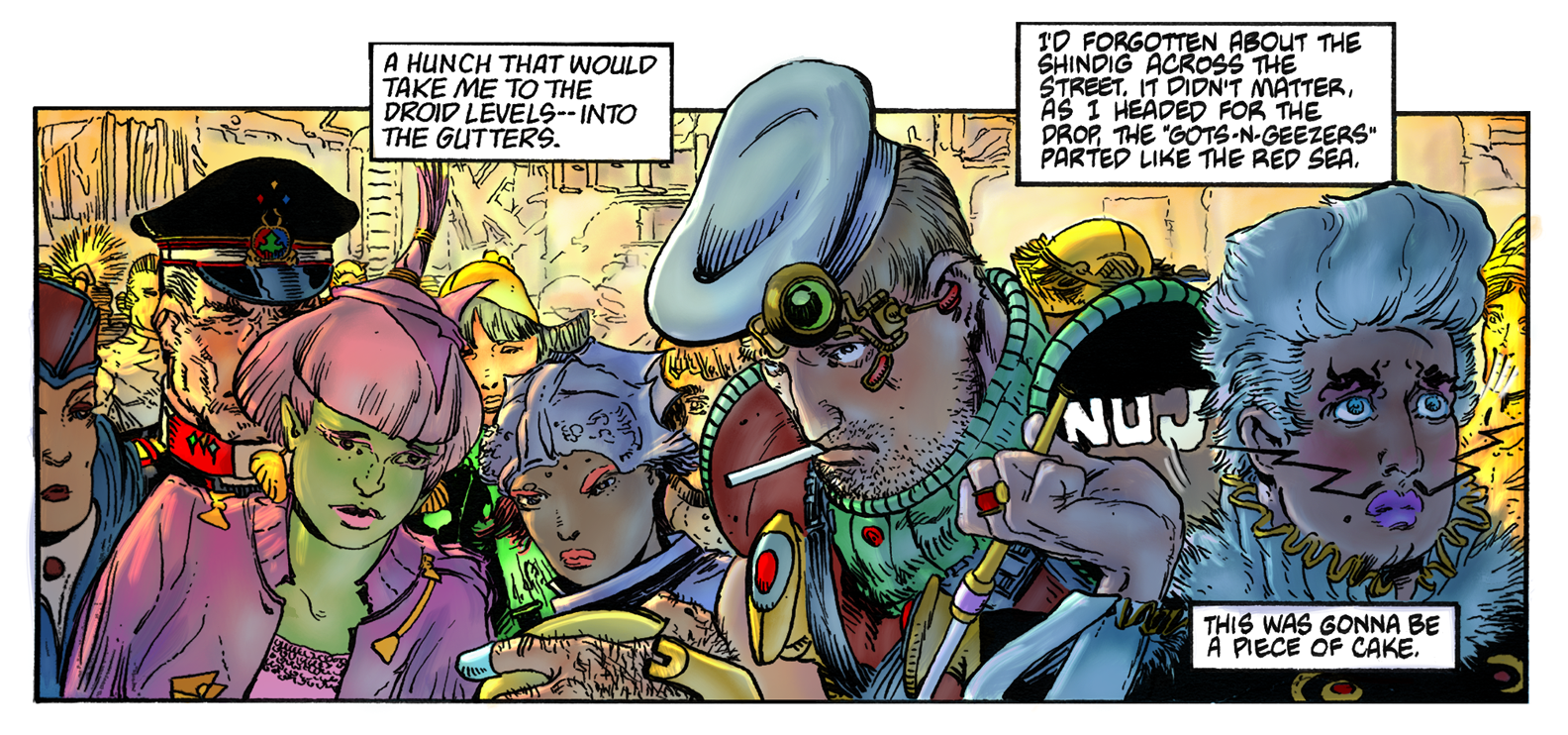 As Harry navigates the station's levels—following clues and fending off enemies—from ritzy Blue Heaven, through the Vale of Tiers, and finally deep into the station Gutters, he must also delve into his own past to do battle with his personal demons. During his search, our Bartender-Hero finds as many questions as he does answers.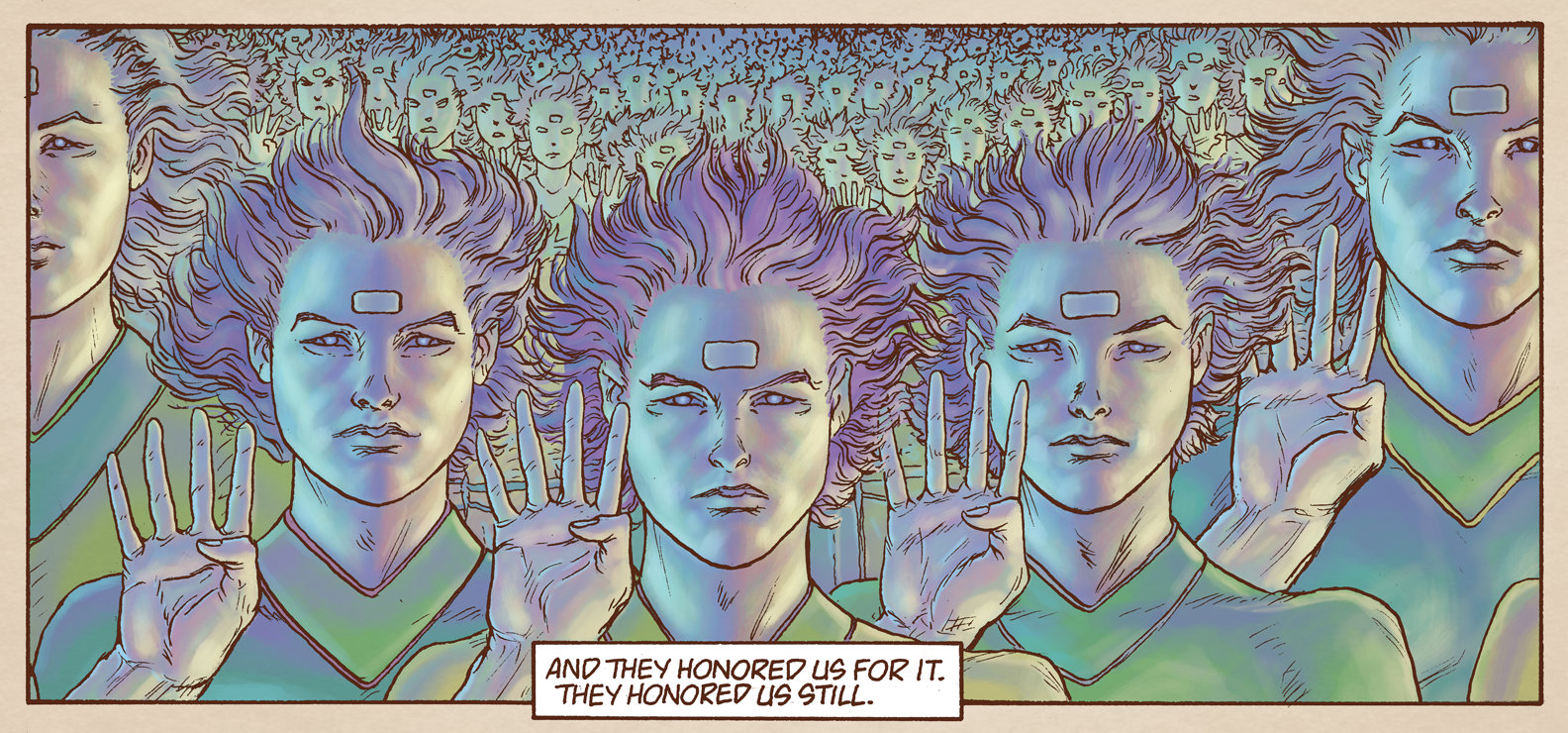 What do androids believe about the nature of the soul, and are they right? Is it wrong to buy life from another sentient being, in order to extend your own lifespan? How much of a man has to be artificial before he stops being human? And if half of your memories are no longer your own, can you still claim to be yourself?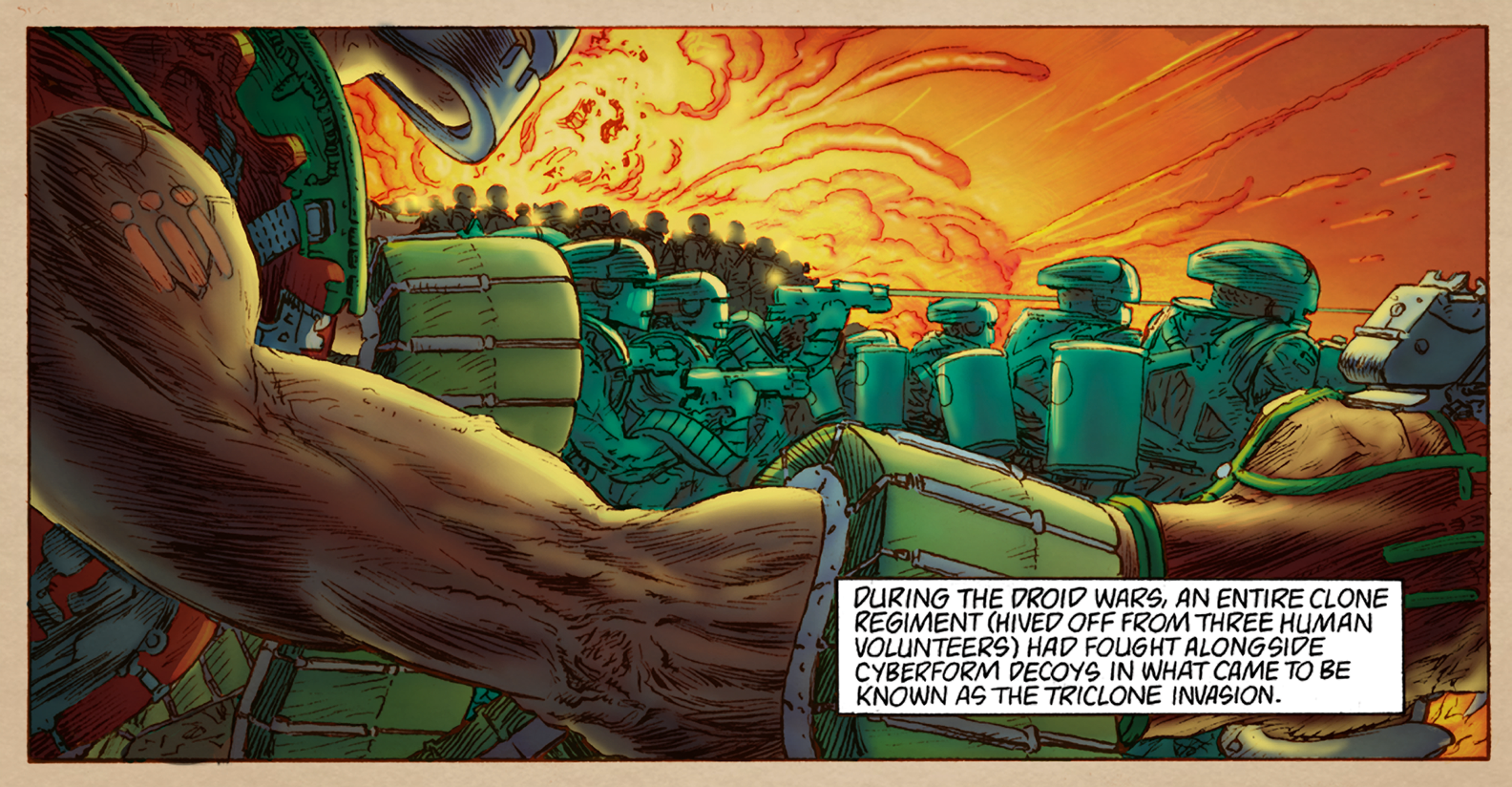 But Harry's not all talk and no action. He takes on rogue androids and vicious life-dealers, sexy pleasure droids and their alien pimps, double agents working for evil twins. He dodges flying blaster beams, uses cool sci-fi gadgets, abets kid con artists, gets the goods on Space Brigade brass, and runs afoul of a stunning seductress who just might be the death of him!

More Art from Harry Palmer: Starstruck!
(Click to enlarge…)
 *****
  *****
 *****
*****
  *****
  *****
  *****
 *****
 *****
 *****
  *****
  *****
  *****
  *****