The Creators of Starstruck and the Galactic Girl Guides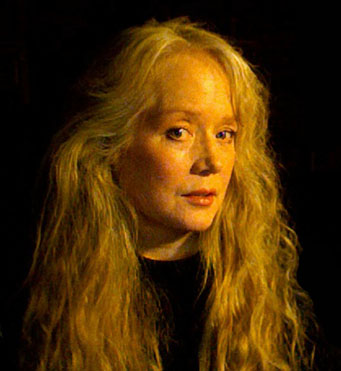 Elaine Lee
(writer) has had incarnations as an EMMY-nominated actress and playwright, artistic director of a theatre company (Wild Hair Productions), comic book writer and color artist, animation writer and story editor, video game writer and director of motion capture, art director for a music company, co-author of a humorous self-help book and writer/producer with
AudioComics
… a company that produces full-cast "audio movies" based on comics, graphic novels and genre fiction. Specializing in sci-fi, fantasy and horror, Elaine has created six original comic series (
BrainBanx, Skin Tight Orbit, The Transmutation of Ike Garuda
) and has written for a number of other titles (
Indiana Jones, Prince Valiant, Ragman
). She is best known as writer/creator of
Vamps
(with Will Simpson, for DC/Vertigo) and
Starstruck
(with Michael Kaluta, for Heavy Metal, Marvel, Dark Horse, IDW). Lee and Kaluta produced a Starstruck spin-off,
The Galactic Girl Guides
, for Dave Stevens' Rocketeer Adventure Magazine (Comico), the stories recently collected in the
Starstruck Deluxe Edition
from IDW. She has written animation scripts for Niolan, A-Film and Stardust Entertainment/Hallmark Entertainment. Elaine
blogs about comics for the Huffington Post
. <
elaineleeonline.com
>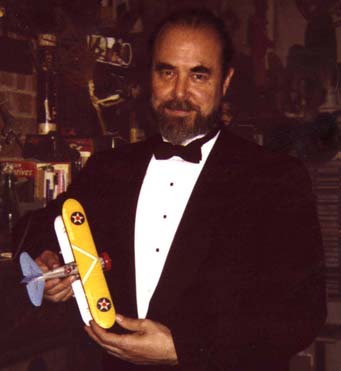 Michael Kaluta
(artist): Born in 1947, Michael was raised along the Eastern seaboard of the United States, then settled in New York City from 1969 to the present. His early professional art appeared in the Amazing and Fantastic pulp magazines, and the earliest comic book work appeared in various Charlton Comics. DC Comics was the Kaluta's main focus of the 1970′s; drawing interiors and, eventually, covers for their
House of Mystery
and
House of Secrets
comic books. Covers for both
Detective Comics
and
Batman
were the next step, and, eventually, the nod to draw DC Comics 1970′s versions of Edgar Rice Burroughs'
Carson of Venus
and Pulp Icon,
The Shadow
. In the realm of book illustration, Robert E Howard's
Lost Valley of Iskander
and
The Swords of Shahrazar
were early highlights. Among a number of books and album covers, Michael illustrated Thea von Harbou's
METROPOLIS
novel and completed 12 paintings for the
1994 J.R.R Tolkien Calendar
. The new century saw a
Madame Xanadu
five-issue comic book story arc, and
Chaos King
, a special 30-page stand-alone book in Marvel's Chaos War. "The pinnacle of my comic book effort is here in Elaine Lee's decades-spanning epic,
Starstruck
." <
kaluta.com
>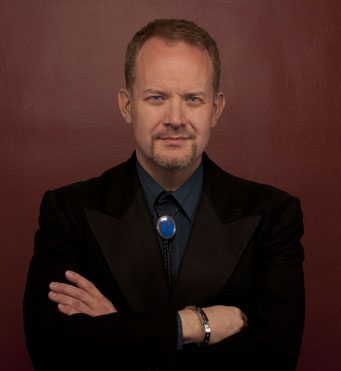 Lee Moyer
(painter): Lee's work has been featured in many Spectrum annuals, Communication Arts and Design Graphics magazines, The Society of Illustrators, D'Artiste, the National Zoo and the Smithsonian Institution, and countless other books, magazines and compendia. His film work can be found in
HP Lovecraft; Fear of the Unknown
, the poster for
Call of Cthulhu
, the covers for two boxed sets of Laurel & Hardy films from 20th Century Fox, and the
Spiderman 2 Special Edition
DVD. He's illustrated authors as diverse as HP Lovecraft, Raymond Chandler, Philip Jose Farmer, Iain M. Banks, and George RR Martin. His theatre work includes world premiere posters for Stephen Sondheim, Sir Andrew Lloyd Webber, Stephen King, John Mellencamp, and Andre 3000. His work in games includes Art Directing for Electronic Arts and Digital Addiction, as well as freelance work for Sony, Upper Deck, and Hasbro. He was one of the two lead concept artists for
4th Edition Dungeons and Dragons
. His Literary Pin-Up Calendar for 2012 has proven popular and there are whispers of another for 2013. In his spare time, he sculpts, writes for the stage and plays a mean game of Anagrams.
<leemoyer.com
>
See the latest Starstruck pages Here…
Or if you can't wait to read it all, Buy the Book!